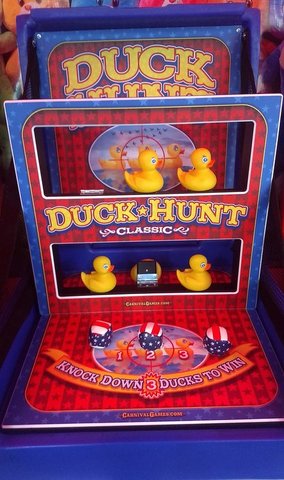 Duck Hunt Carnival Game
These ducks are an easy target, or are they?
This game is fun for all ages. Knock over as many ducks as you can to win. Must be set on a table, which is not included.
Price is for standard 4 hour rental. If you want to party longer, you can have the whole day for only
20% more!
(If you select a time period of more than 4 hours for your event, the 20% all day fee is automatically added. Please change your beginning or ending time to make it 4 hours or less if you want the standard 4 hour rate.)