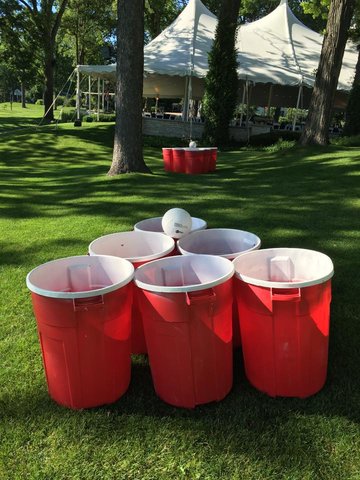 Giant Pong Game
Why play regular pong when you can have GIANT PONG!
This game is fun for all nearly all ages. Players toss or bounce the giant pong ball (a volleyball) into the giant red solo cups. Remove the cups after each successful shot. The first side to take out all their opponent's cups wins the game! Comes with two volleyballs and 12 giant cups.
Price is for standard 4 hour rental. If you want to party longer, you can have the whole day for only
20% more!
(If you select a time period of more than 4 hours for your event, the all day fee is automatically added. Please change your beginning or ending time to make it 4 hours or less if you want the standard 4 hour rate.)