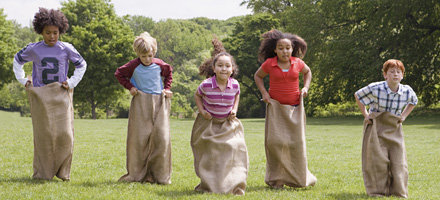 Potato Sack Race
It's a race to the finish with the classic Potato Sack!
Gather the gang, from toddlers to adults everyone will have fun! Very easy to set up and play, this great game can be used for any variety of events. Includes 8 burlap sacks, so you can have two groups of four racing at the same time!
Price is for standard 4 hour rental. If you want to party longer, you can have the whole day for only
20% more!
(If you select a time period of more than 4 hours for your event, the 20% all day fee is automatically added. Please change your beginning or ending time to make it 4 hours or less if you want the standard 4 hour rate.)