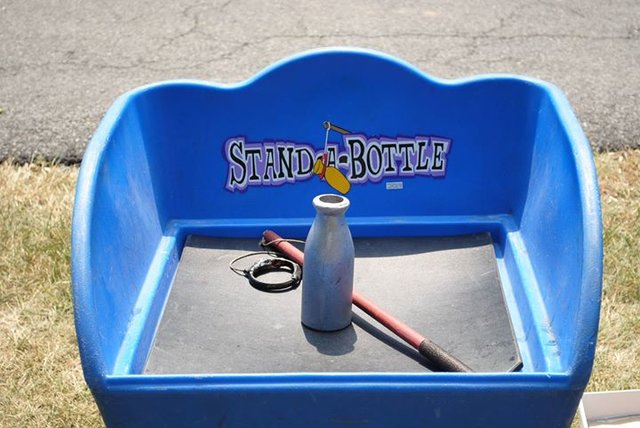 Stand a Bottle Carnival Game
The Stand a Bottle Carnival Game looks to be simple to do -- but, looks can be deceiving! Players try to stand the bottle into an upright position by using only the wand with the attached ring -- and their wits! It's a fun game to watch and to play!
Must be set on a table, which is not included.
Price is for standard 4 hour rental. If you want to party longer, you can have the whole day for only
20% more!
(If you select a time period of more than 4 hours for your event, the all day fee is automatically added. Please change your beginning or ending time to make it 4 hours or less if you want the standard 4 hour rate.)